8 Reasons Why MistressWorld.xxx Provides The Best BDSM Cams & Online Domination Experience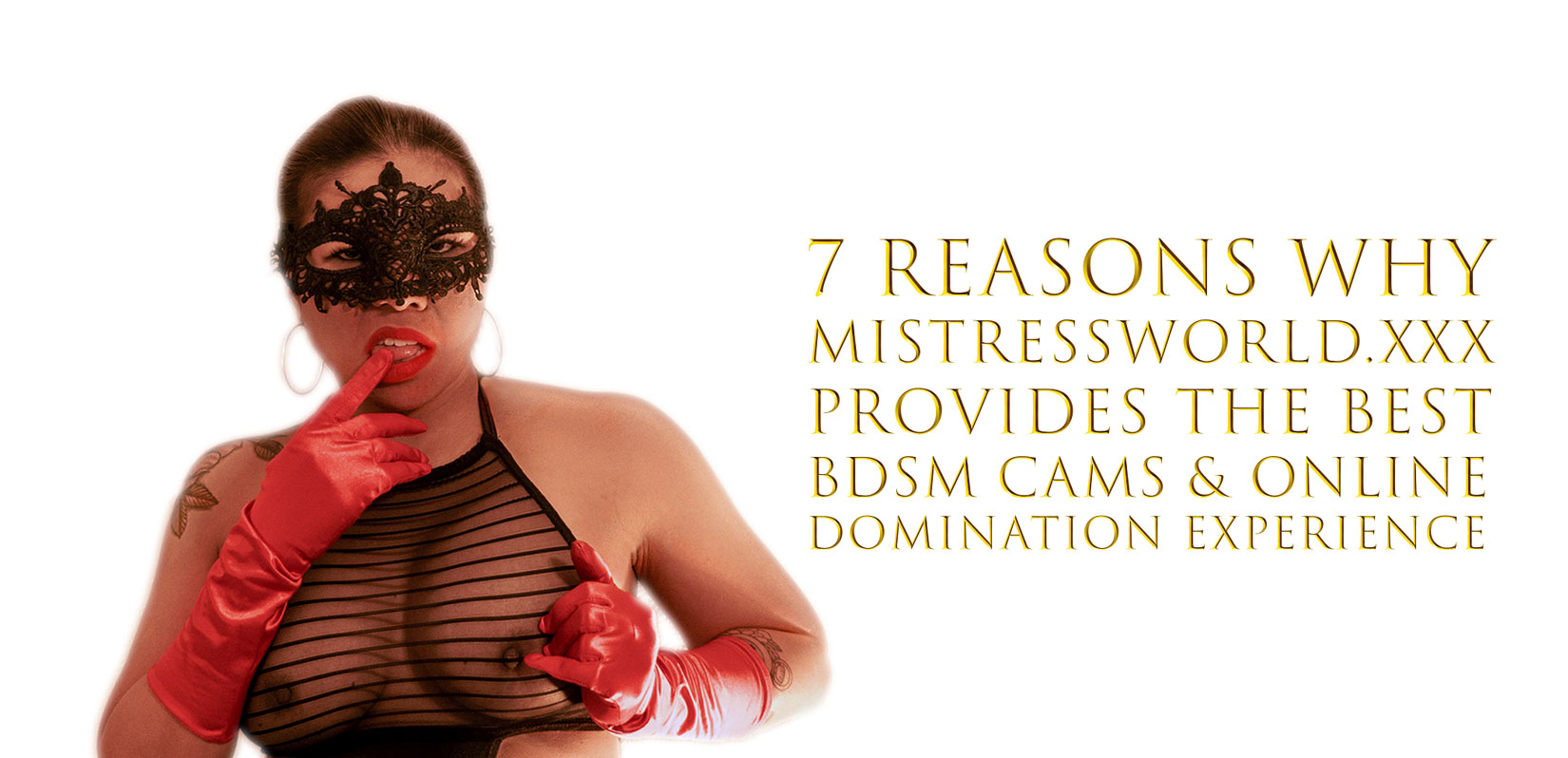 ---
MistressWorld.xxx is home to thousands of happy customers that have a fondness for Fetish Cams and online Domination. We've scoured the best of the best when it comes BDSM cams So whatever Fetish you're into, we've got you covered. Do you like being Dominated by a cruel Mistress, or are you Submissive when it comes to your kinky online play? Whatever kinky online fun gets you off MistressWorld.xxx BDSM Cam models will keep you returning back for more.
1. HD/4k Cams: View our models in high definition
Crystal clear 4K DD Titties all up in your face!
Today's advanced technology allows you to watch our live models in full HD directly from your phone. We make sure our models have the best studio lighting, 4K/HD Webcam as well as excellent internet connection providing our users with the hottest, steamiest, live HD Cam experience known to MAN! Would'nt you want the best-viewing pleasure while watching your favorite cam model perform your sexual fantasies in a live crisp, high-definition, 4K cam action setting?
2. Watch on All Your Devices
Can't stand being away from your live Mistress while on the go?
MistressWorld.xxx's universal mobile platform allows you to sign in your smart mobile device and watch your BDSM Cam models and Mistresses anywhere you are. All that yummy, sexy goodness on the palm of your sweaty hands. Whether it is an Apple iPhone or Andriod or even a Blackberry "if they still exist" you are good to go Baby.
3. An Irresistible Collection Of Cam Models & Mistresses
There are 1000's of live Fetish, BDSM and Mistress Cam models. But MistressWorld.xxx specializes in live fetish cam models. So, we search the earth near and far to make sure we have the sexiest selection of girls so our users have the best online domination and BDSM webcam experience. Our Alluring Goddesses are waiting for YOU now!
4. $0.99/Minute Special Offer Cams
Who doesn't love a great deal when it comes to watching your live Mistress cam performer? Here on MistressWorld.xxx, we offer the best discount on BDSM cams, including 99 cent cams.
5. Cam 2 Cam
If you like being watched when you are viewing your favorite sexy BDSM cam model, then MistressWorld.xxx has the best interactive viewing platform to do so. With our cam2cam and audio-2-audio user features, your favorite Mistress can demand you to stick a cucumber up your ass, and watch you too make sure you do as you're told!
6. Best Trained Mistresses
If you know BDSM then you know there are levels to this shit.
Mistresses and Online Dominatrixes need to go through intensive training to be able to put a urethral sound into a guys urethra or spank his ass till he screams pineapple. Well, some of our Mistresses are world-renowned Dominatrixes from Europe, USA, UK and around the globe. Find a Mistress that knows what she's doing. Not just shouting, cursing, demanding tips, gifts, and money.
7. Biggest selection of BDSM Fetish models
We have the biggest collection of models, mistresses, and fetish cam girls online from every part of the world. You name it, we got it. Do you like a big booty Brazilian? Do You like a submissive Asian, or do you have a penchant for big dick TS cam models? Well, MistressWorld.xxx has you covered on all aspects of live fetish cam.
8. VIP/Gold Shows & Crowd-funding Shows
MistressWorld.xxx now provides Gold-VIP Shows.
Models set a goal and viewers all pitch in to meet that goal. Once the goal is met, the show starts and those who have pitched in gets to watch a steamy, hot live BDSM show. This concept is the same as a Chateurbate ticket show and SM gold show.
That's it for our list of reasons why MistressWorld. XXX provides the best BDSM cams and online domination. We hope you enjoyed our blog and don't forget to check out our live fetish cam models and see what kinky fun you can get into. Check back soon for more sexy BDSM blog posts.
MistressWorld.XXX Blog Tags: